Homework serves several purposes. First, it is practice and reinforcement of skills learned in class. Practice homework allows kids to review what they covered in class increasing comprehension of a subject or topic while helping children retain it for longer periods of time.
Secondly, extension homework includes long term assignments such as book reports or projects. These assignments should correlate with subjects they are learning in the classroom and provide opportunites for parents to share in the child's learning environment.
Homework provides an opportunity for children to develop self-discipline, study habits, and time management skills. Children learn how to be independent and responsible. Homework also closes the gap between school and home to keep you informed about your child's learning.
Please contact me if you have concerns about your child's homework.
Click left navigation for Weekly Homework & Newsletter for details about this week's homework.
Spelling:
Each week students will be given an list to study with a test on Friday. The list will include approximately 5 word wall words and 6 pattern words. In addition students will be given 2 dicataion sentences that will include both current and previous word wall and pattern words. There will be an optional list of Beyond Level words to challenge students. A Spelling Practice book was given to you on curriculum night which includes practice pages to help study some of the words. All words will not be in the practice pages. Please staple together with math and return on Friday. These pages are for practice and will not be graded.
For online practice of each week's list please see the "Spelling Practice" link in the left navigation. We have created practice lists in Spelling City where students can play games and test themselves.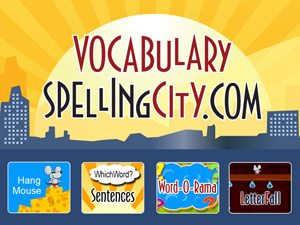 Math Homework:
A letter will be sent home with each unit that describes the skills students are working on. These will also be outlined in our weekly news.
The GO MATH Standards Practice book was given to parents at curriculum night. A weekly homework note wil be sent home to outline the pages to be completed for the week. Please staple the math with the spelling and return on Friday.